Mount Hope Lutheran Church ~ LCMS is located at 30571 Chestnut Drive, Evergreen, Colorado 80439. Our phone number is (303) 670-1387.
​
We are a Lutheran Church Missouri Synod congregation, and we warmly welcome you to join us on Sundays and during our scheduled activities during the week. Please check the calendar for more information.

---
---
"God with Us- The Gospel Light"
"And surely I am with you always, to the very end of the age." Matthew 28:20

The nativity of our Lord beautifully begins "And it came to pass." It doesn't mean it came to pass and no one cares. Rather, something came to happen, and here's what it is, and it's worth paying attention to and remembering. "When the fullness of time had come, God sent forth his Son, born of a woman" (Gal. 4:4), born in time. The eternal begotten Son of God, lived observing time. He was born in the fullness of time, died in the fullness of time, was buried in time and rose in time. And Jesus has redeemed your life in time.
We as children of God have a Savior, a guide in real time to follow. "He is with us always." Even though this side of heaven, we will constantly wander sometimes in darkness with trials and tribulation, we know we have the Light of the world to follow, as He guides us and give us hope. It is important to follow the true Light revealed in Scripture-Jesus the Gospel Light. Remember the Magi, were guided by Scripture, to following the Bethlehem star to find Jesus in the manger, the true Gospel Light of the World. We like they, are directed to the Light that arises in our hearts, and it is Jesus Christ who guides us from Bethlehem to Golgotha, all the way to heavenly Jerusalem. You see Jesus is our guide still today and has prepared the way.
So we are called to be lights in real time, as He says, "I am the Light of the world. Whoever follows Me will never walk in darkness, but will have the Light of Life." (John 8:12)
So then, let us follow the Gospel Light, in real time this New Year, and to the very end of the age. Amen.
Blessings,
Pastor Frank




---
---
Powered by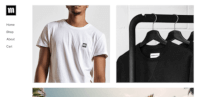 Create your own unique website with customizable templates.